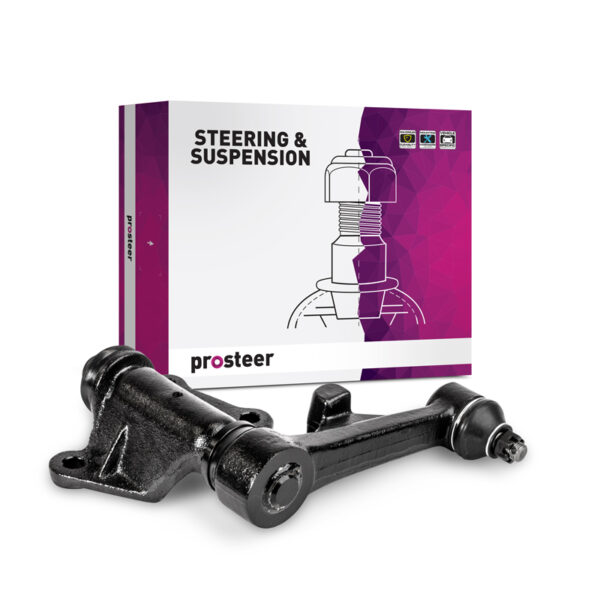 Idler Arm
The idler arm is essentially a pivoting support for the steering linkage. The idler arms consists of a bracket, an arm that connects the bracket to the centre link of the steering linkage, and an internal pivot bearing. The purpose of idler arms is to assist the pitman arm by supporting the steering linkage as it moves in the direction controlled by the steering gear.
Specifications
Rubber or urethane bushing materials utilised for maximum quality and longevity.
Bushing material utilised is determined by NVH considerations and application for the best overall performance.
Designed and manufactured to OE standards
Manufactured to ISO 9002 Quality Assurance Standards.
Mounting hardware included where required.
Warranty
2 year / 40,000km